Na trzecim poziomie nauczania pracujemy nad Twoim ciałem. Chcąc osiągnąć dalszy, poważny postęp musimy zapanować nad nim, w szczególności nad stabilnością dolnych partii ciała. Skupiamy się na najtrudniejszych dla motocykla i motocyklisty zakrętach i zmniejszamy obciążenie. Przyglądamy się Twojej pozycji za kierownicą oraz jej zmianom przy zastosowaniu różnych technik tak, aby osiągnąć właściwy rezultat – stabilność Twojego ciała oraz Twojego motocykla.
Jak zmienić promień swojego łuku bez zmian konfiguracji zawieszenia?
Kiedy motocykl jest najmniej stabilny który aspekt kombinacji kierowca-motocykl jest najważniejszy dla dobrej kontroli?
Jak zachować stabilność na szykanie, na serpentynach czy też na rondzie?
Jak przenieść ciężar ciała z jednej strony motocykla na drugą szybko i bez utraty stabilności?
Jak zaplanować pracę ciałem w serii następujących po sobie zakrętów, tak aby osiągnąć najlepszy efekt przy minimalnym nakładzie pracy?
Poziom 3 w dużym stopniu dotyczy tego jak wyglądasz i jak czujesz się na motocyklu. Na tym etapie nauki otwieramy kierowcom drzwi, o których ci wcześniej nie wiedzieli że w ogóle istnieją. Czy Ty też czułeś się niezgrabnie na motocyklu, lub oderwany od niego? Znamy to uczucie i wiemy jak naprawić tą sytuację.
Private Coaching
This is as intense as it can get, one-to-one with one of our senior riding coaches. This is what we do in the GPs, WSB and BSB with countless club, national and international racers, as well as track day riders. With a tailored program developed for your specific needs, it's an in-depth experience that rewards you with vast improvements.
There are several ways of doing private tuition, whether during a School day, track day or pit-lane style, dependent on what your goals are. Please contact our office to discuss your requirements or have a chat with one of our coaches.
California Superbike School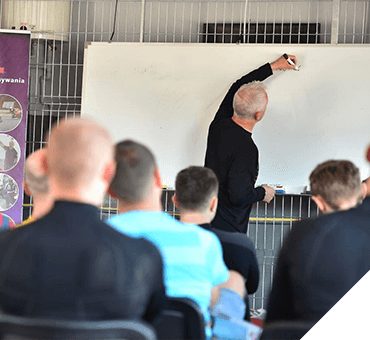 Why CSS?
Because we only employ professional teachers with many years of experience, who with care for safety and precision will infect you with a sincere passion for riding a motorcycle.
Check >>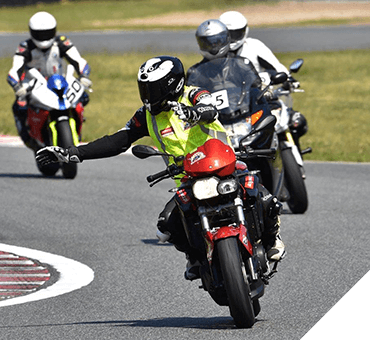 How we teach?
We effectively carry out our students through four successive levels of teaching, gradually increasing the intensity of the exercises, which allows you to maximize the benefits.
Check >>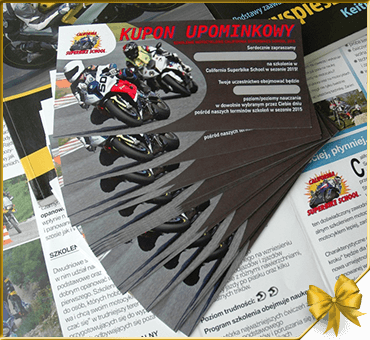 Voucher for a gift
We also offer an option of gift vouchers with a complete set of information about the school, which remain valid for up to 12 months from the date of purchase.
Check >>