Twój własny, przygotowany specjalnie dla Ciebie program treningu – to sedno Poziomu IV. Korzystając z naszej tabeli oceny umiejętności kierowcy ustalamy, co Twój program na tym poziomie powinien obejmować:
Które z Twoich najważniejszych umiejętności technicznych ciągle sprawiają ci problemy?
Co jest obecnie największą barierą powstrzymującą Cię przed dokonaniem postępów?
Które sytuacje w czasie jazdy są dla Ciebie ciągle niezrozumiałe?
Gdzie widzisz w swojej jeździe brak stabilności i powtarzalności?
Jakie są obszary w których jesteś najsłabszy?
Zadając pytania dokonujemy rozpoznania Twojej sytuacji. Na podstawie tego co ustalimy przygotujemy program specjalnie dla ciebie. Może on obejmować 15 technicznych ćwiczeń z którymi spotkałeś się na poziomach I, II i III, ale może także zawierać w sobie zupełnie inne elementy przydatne w rozwiązaniu twoich problemów. Właśnie w ten sposób uczymy zawodników na najwyższym poziomie, poprzez ciągłe udoskonalanie tego co nauczyli się na wcześniejszych poziomach.
Będziemy nagrywali Twoją jazdę w ciągu dnia. Będziesz miał do swojej dyspozycji świetnie wyszkolonego trenera który poza torem zidentyfikuje i omówi z Tobą te problemy, które w czasie jazdy wychwycił Twój trener zajmujący się tobą na torze. Poziom IV to dążenie do perfekcji pod okiem ekspertów.
Private Coaching
This is as intense as it can get, one-to-one with one of our senior riding coaches. This is what we do in the GPs, WSB and BSB with countless club, national and international racers, as well as track day riders. With a tailored program developed for your specific needs, it's an in-depth experience that rewards you with vast improvements.
There are several ways of doing private tuition, whether during a School day, track day or pit-lane style, dependent on what your goals are. Please contact our office to discuss your requirements or have a chat with one of our coaches.
California Superbike School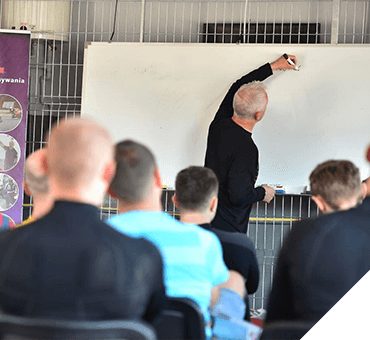 Why CSS?
Because we only employ professional teachers with many years of experience, who with care for safety and precision will infect you with a sincere passion for riding a motorcycle.
Check >>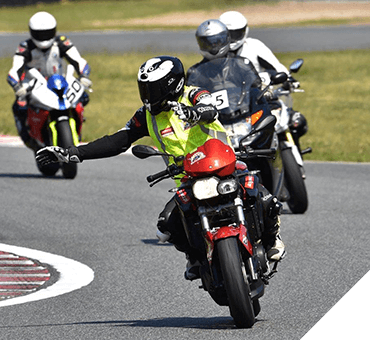 How we teach?
We effectively carry out our students through four successive levels of teaching, gradually increasing the intensity of the exercises, which allows you to maximize the benefits.
Check >>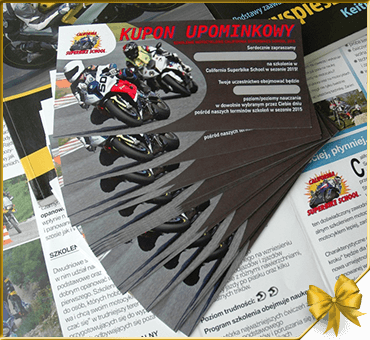 Voucher for a gift
We also offer an option of gift vouchers with a complete set of information about the school, which remain valid for up to 12 months from the date of purchase.
Check >>